We look forward to meeting you in our own special corner of the world,
a sparkling and authentic part of France !
Come and enjoy an unforgettable experience here in the peaceful atmosphere of the surrounding countryside !
Welcome
the Wine Lodge
an attractive guest house in the heart of the Champagne area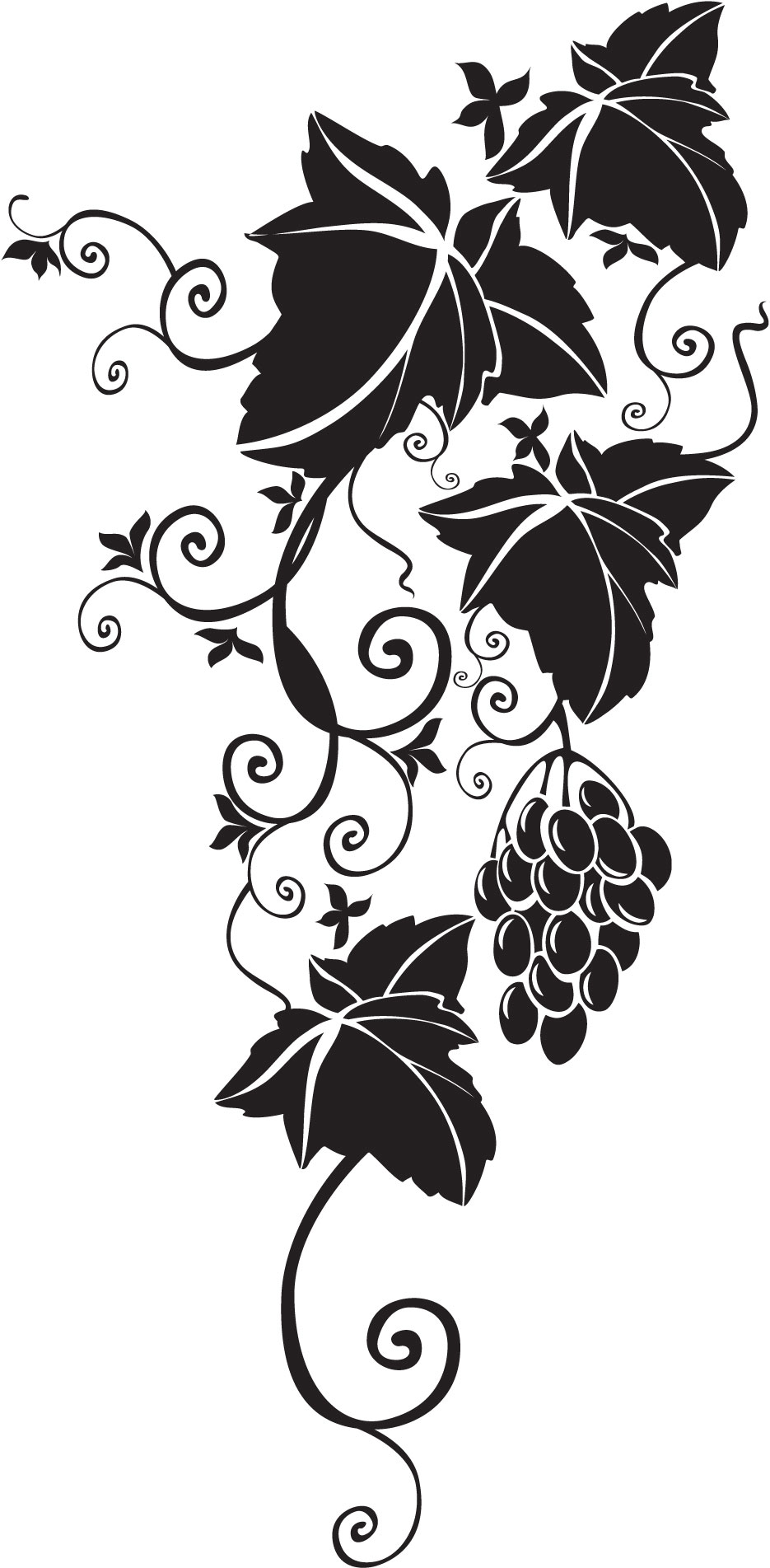 Fancy a change of scene ?
Feel the need of a break ?
Maybe a romantic few days away, sightseeing or tasting the local specialities ?
All this is possible if you come to stay in the beautiful Champagne region, one of the prettiest in France
Aliette Lemaire will be delighted to welcome you , to the » Vine Lodge », set in a small village nestling among the forests and the vine clad hillsides of the unique champagne countryside.
A warm welcome awaits you in a refined setting where you will experience, for the space of a weekend , or longer if you wish, the beauty of true French country life, and discover it's historic,cultural and gastronomic treasures.
The origin of the wine Lodges
These lodges or « gaillottes » are small sheds dotted here and there throughout the vineyards, that served as shelter in the past when the winegrowers still went to work in the vines by foot or on horseback. The sheds were particularly popular during the nineteenth century, when the winegrowers would leave a change of clothes there in case of rain, as well as their lunch box and refreshments,the latter kept in a tank filled with rainwater.
This water was also used in the Spring for spraying the vines and was convenient, too, for soaking the reeds to soften them before being used for tying up the the young vine shoots.
After the mechanization of work in the vineyards,the lodges became obsolete and were gradually abandoned. However,roughly two thousand of them remain, in various states of disrepair and serve as witness to a not so distant past.They are now protected as part of the French National Heritage and there are still a number of attractive examples to be seen.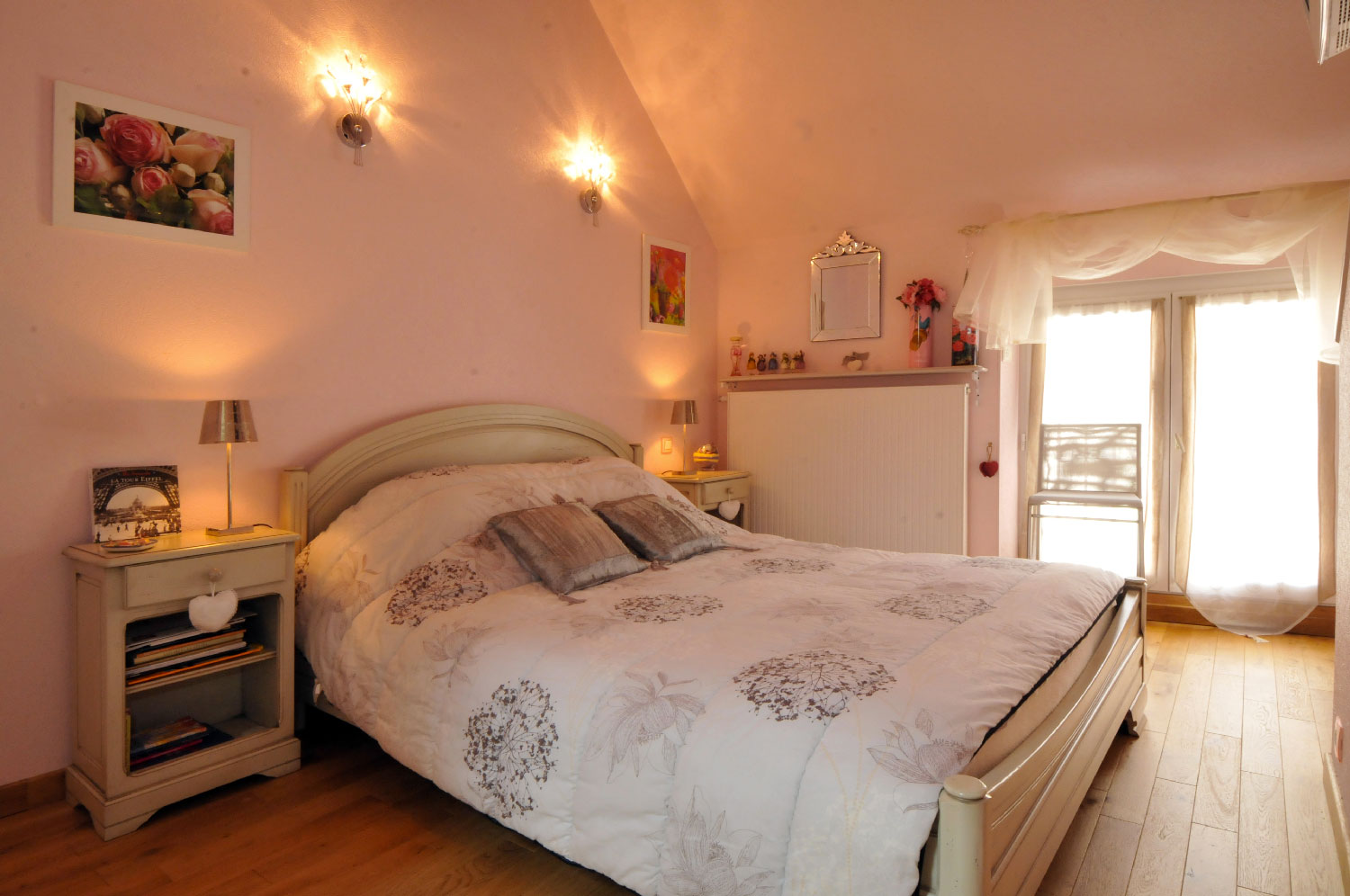 This bedroom is decorated in subtle shades of pink, lilac and pearl grey,enhanced by a mirror and crystal glass, a solid oak parquet flooring, and a high ceiling with oak beams.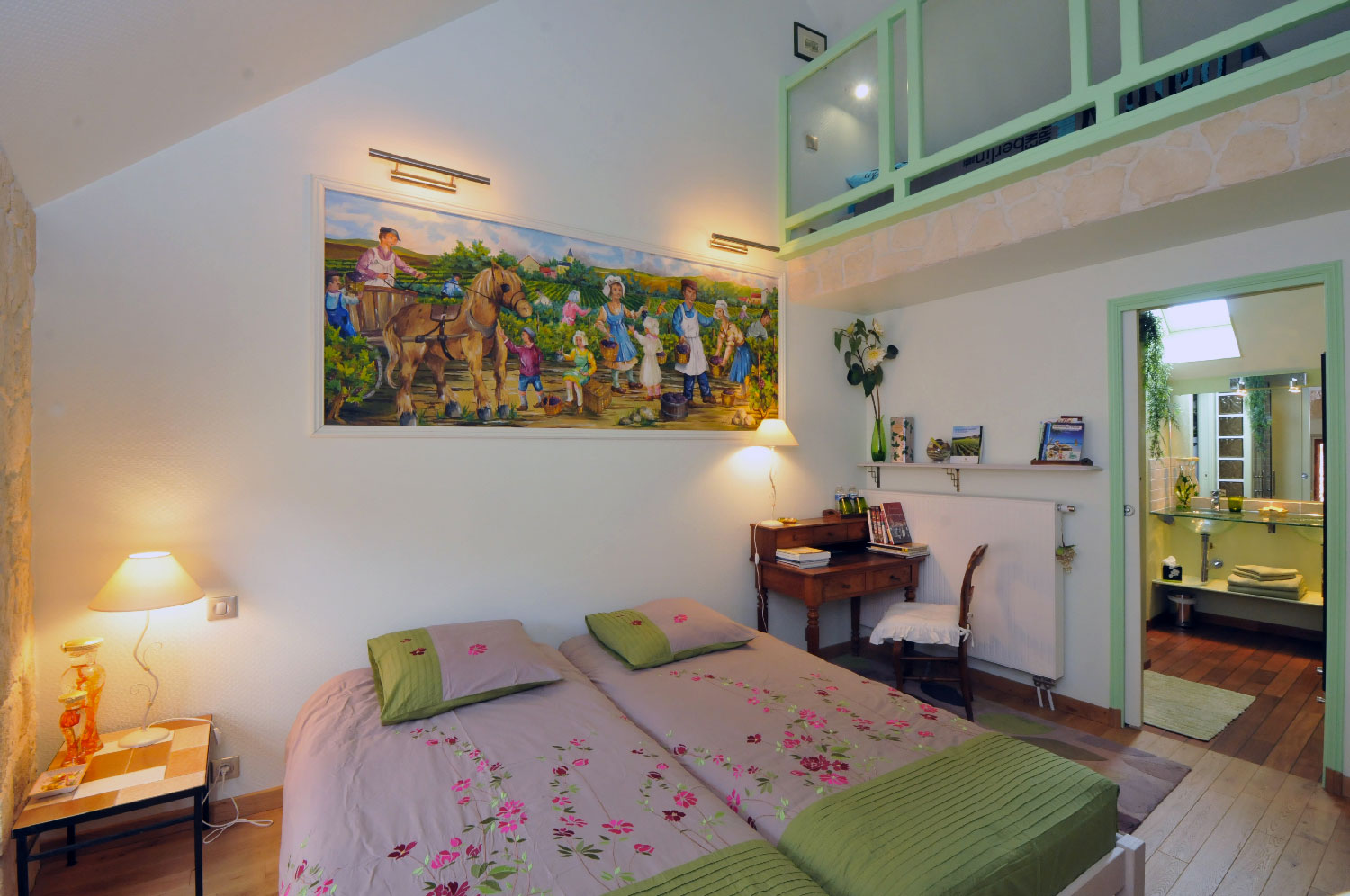 The theme here is regional
Winegrowing and local architecture reminiscent of a wine cellar with it's stone walls and a magnificent fresco illustrating grape harvests of times past.
Between vineyards and forests