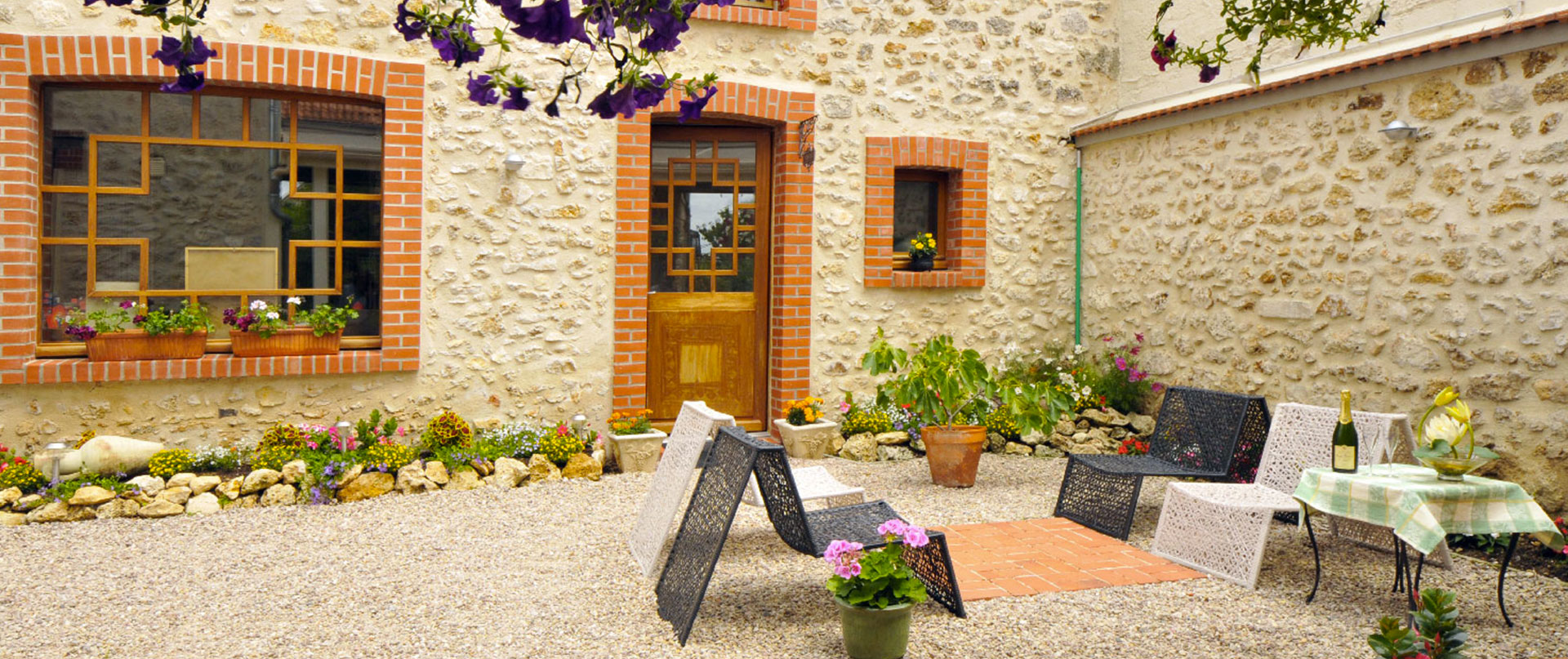 The theme here is regional
Winegrowing and local architecture reminiscent of a wine cellar with it's stone walls and a magnificent fresco illustrating grape harvests of times past.
The room is decorated in restful tones of green and beige. The parquet is of solid oak and a variety of objects specific to this area give local colour.
A roomy mezzanine on the first floor provides space for a third person.
The bathroom has a « nature and zen » atmosphere. It possesses a large shower, made of marble and a double washbasin.
The bedroom also has it's own private entrance.
The queen size bed (160x200cm) with it's Latex mattress, plus a soft top mattress for extra comfort.
The high ceiling which allows space for a mezzanine containing a single bed (90x200cm).
The bathroom with a double washbasin, a roomy Italian style shower, a hairdryer and slippers.
The separate, independant toilet.
The soft towels, the high quality bedlinen.
The organic toiletries and the mural electric towel rack.
The guest tray with an electric kettle for refreshments, (tea/ coffee/ tisanes/biscuits/mineral water).
Free, unlimited internet and WiFi.
Flat screen T.V.
The shutters and occulting curtains.